---
Nessa
2008.01.22
Teljes név: Vanessa Anne Hudgens
Becenév: Nessa
Születési dátum: 1988.dec.14
Haj: hosszú, sötétbarna
Szülők: Gina Guangco, Greg Hudgens
Példakép: Natalie Woood
Kedvenc filmfajtája: horror
Horoszkóp. nyilas
Iskola: magántanuló
Kedvenc szín: piros
Kedvenc kaja: csoki, sushi
Kedvenc napszak: este
kedvenc évszak: nyár
Kedvenc tantárgy: tudomány
Kedvenc HSM jelenete: amikor a We're all in this together-re táncoltak
Alllergiás: paprika
Legjobb barátnője: Miley Cyrus, Ashley Tisalde
TUDTAD?

Vanessa becenevei: Nessa, V, Baby V, Van
Utálja a sárgarépát
Szereti a horror-filmeket
Jó barátja: Alexa Nikolas, Ashley Tisdale, Matthew Underwood, Zac Efron, Erin Annis.
Kedvenc tévéműsora a : "Degrassi-The next generation."
Jessica Simpson Angels cimű dalát énekelte amikor elment a HSM szereplőválogatására.
Nem tud fütyülni
Szereti a Frankie B jeans farmerokat

JOBB VAGY BAL?

Nessa jobb vagy bal kezes? ő a jobb kezesek táborát gyarapítja. Bal kezesekből kevés van:P pl Ashley Tisdale balkezes
"High School Musical" Original Soundtrack
Cast of High School Musical
Released: January 10, 2006
Order!

Track Listing:
1. Start of Something New
2. Get'cha Head in the Game
3. What I've Been Looking For
4. What I've Been Looking For (Reprise)
5. Stick to the Status Quo
6. When There Was Me and You
7. Bop to the Top
8. Breaking Free
9. We're All in This Together
10. I Can't Take My Eyes off of You
11. Get'cha Head in the Game - B5
12. Start of Something New [Karaoke Instrumental]
13. Breaking Free [Karaoke Instrumental]



"High School Musical" 2-Disc Special Edition Soundtrack
Cast of High School Musical
Released: May 23, 2006
Order!

Track Listing:
Disc 1:
1. Start of Something New
2. Get'cha Head in the Game
3. What I've Been Looking For
4. What I've Been Looking For (Reprise)
5. Stick to the Status Quo
6. When There Was Me and You
7. Bop to the Top
8. Breaking Free
9. We're All in This Together
10. I Can't Take My Eyes off of You

Disc 2 (Kareoke Versions):
1. Start of Something New
2. Get'cha Head in the Game
3. What I've Been Looking For
4. When There Was Me and You
5. Bop to the Top
6. Breaking Free
7. We're All in This Together
8. I Can't Take My Eyes off of You


"Girl Next"
Various Artists
Released: August 1, 2006
Label: Hollywood Records
Order!

Track Listing:
1. Aly & AJ – Rush (Remix)
2. The Cheetah Girls – Cinderella
3. Kelly Clarkson – Breakaway (Exclusive acoustic version)
4. Hilary & Haylie Duff – Material Girl (from the Motion Picture "Material Girls")
5. Everlife – Real Wild Child
6. Vanessa Anne Hudgens (Gabriella from High School Musical) – When There Was Me and You
7. Joanna – Ultraviolet
8. Jojo – Baby It's You
9. Hannah Montana – Best of Both Worlds
10. Marie Digby – Fool
11. Jeannie Ortega feat. Papoose – Crowded
12. Hayden Panettiere – Your New Girlfriend
13. Jordan Pruitt – Outside Looking In
14. The Veronicas – 4Ever



"V"
Solo Album
Released: September 26, 2006
Label: Hollywood Records
Order!

Track Listing:
1. Come Back To Me
2. Let Go
3. Say OK
4. Never Underestimate A Girl
5. Let's Dance
6. Drive
7. Afraid
8. Promise
9. Whatvever Will Be
10. Rather Be With You
11. Psychic
12. Lose Your Love
*Bonus Tracks on Select CDs: 'Don't Talk', 'Make You Mine', 'Drip Drop', 'Too Emotional'*


Attn Vanessa Anne Hudgens
UNTITLED ENT. 331 N. Mapple Dr., 2nd floor
Beverly Hills, CA 90210
Vanessa Anne Hudgens
c/o The Disney Channel
3800 Alameda Ave.
Burbank, CA 90211
Vanessa Anne Hudgens
c/o James / Levy / Jacobsen Mgmt
3500 West Olive Ave, Ste. 1470
Burbank, CA 91505
Ezekre a címekre tudsz Vanessának levelet küldeni
MOVIES:


THIRTEEN (2003)Vanessa szerepe NOEl. Ő Tracy ( Evan Rachel Wood) legjobb baránője.


THUNDERBIRDS (2004)
Vanessa plays TIN-TIN. Tin-Tin is Alan Tracy's (Brady Corbet) and Fermat's (Soren Fulton) friend.

HIGH SCHOOL MUSICAL (2006)
Vaness Gabriella Montez szerépt játsza a HSm-ben. A történet arról szól, hogy Troy a téli szünetben megismerkedik Gabriellával egy karoke bulin. Troy és Gabriella fantasztikus párost alkotnak a színpadon. Ám közös énekük után elválnak útjaik. De a suliban újra találkoznak.Gabriellát szülei teljesen véletlenül ugyanabba a suliba Íratják be mint Troyt. A diákok már javában készülődnek a musicalra. Troy persze nem akar leégni a haverok elött és inkább a kosarazást választja. Gabriella pedig a tanulásra próbál koncentrálni. De a zeneszeretetről nem tudnak lemondani. Beleszeretnek a darabba amit a musical szerzője által ismertek meg. DE nem csak a musicalba szerettek bele. hanem egymásba is!
RECURRINGTELEVISION ROLES:


THE SUITE LIFE OF ZACK & CODY (2006)
Vanessa plays CORRIE. Corrie is a classmate of Maddie (Ashley Tisdale)

GUEST TELEVISION APPEARANCES:


DRAKE AND JOSH (2006)
AS BECCA IN "LITTLE SIBLING"


QUINTUPLETS (2005)
AS CARMEN IN "THE COCONUT KAPOW"

THE BROTHER'S GARCIA (2003)
AS LINDSEY IN "NEW TUNES"

ROBBERY HOMICIDE DIVISION (2002)
AS NICOLE (AGE 10) IN "HAD"

STILL STANDING (2002)
AS TIFFANY IN "STILL ROCKING"
Itt Vanessa húgáról tudtok meg náhány adatot!
Teljes neve: Stella Teodora Hudgens
Születési ídő: 1995. november 13-án született Kaliforniában.
Szintén színésznő, mint nővére Vanessa.
Vanessának nagyon jó a kapcsolata a tesójával.
Ezen a képen Vanessa és Stella láthaó:

Vanessa ruhái
Az évek során
Endorsement
Válallatának neve: Old Navy
Type: Clothing & Accessories
Vanessa szeme
Vanessa mosolya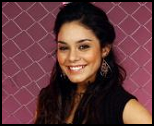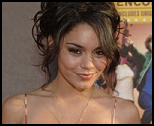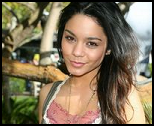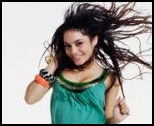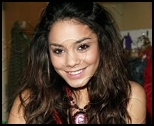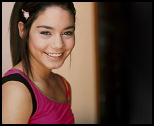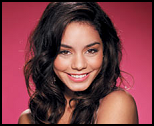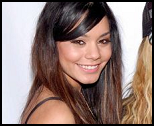 cipői
kiegészítői
kiegészítői






#Gyűrűi#
#karkötői#
megjelenéseken


2004-ben:
2005-ben:
2006-ban:
Photoshoots
-Style
A képekért köszönet a www.gportal.hu/princess-vanessás oldinak!
Családja
Apukájának a neve:Greg Hudgens
Anyukájának a neve:Gina Guangco Hudgens
Húgának neve:Stella Hudgens
képek:
A mappában található képek előnézete HSM
Hozzászólások
Hozzászólások megtekintése